General information
AcroporaNet symposium
Royal Netherlands Institute for Sea Research invites you to the 4th annual AcroporaNet Symposium to be held on the Island of Texel on November 29th, 2019!
We welcome all scientists, policy makers, lecturers, students and other parties interested in tropical marine ecosystems. We invite participants to share new findings on the biology, conservation, management and sustainable use of intact or degraded coral reefs, mesophotic communities, seagrass beds and mangroves during a talk or poster.
Registration is free and includes lunch and drinks. Please register before November 15th, 2019. Everyone is welcome, so please share this information to anyone we may have missed and use the symposium poster to communicate the symposium with others.
For questions about the symposium program you can contact Fleur van Duyl. For questions about the organisation please contact Nina Aalberts. Because NIOZ has many meetings, the subject of the mail must always be: Symposium AcroporaNet 2019.
We hope to see many of you in November for a fruitful 4th gathering of the Annual Symposium of AcroporaNet.
4th ANNUAL SYMPOSIUM
Friday 29 Nov 2019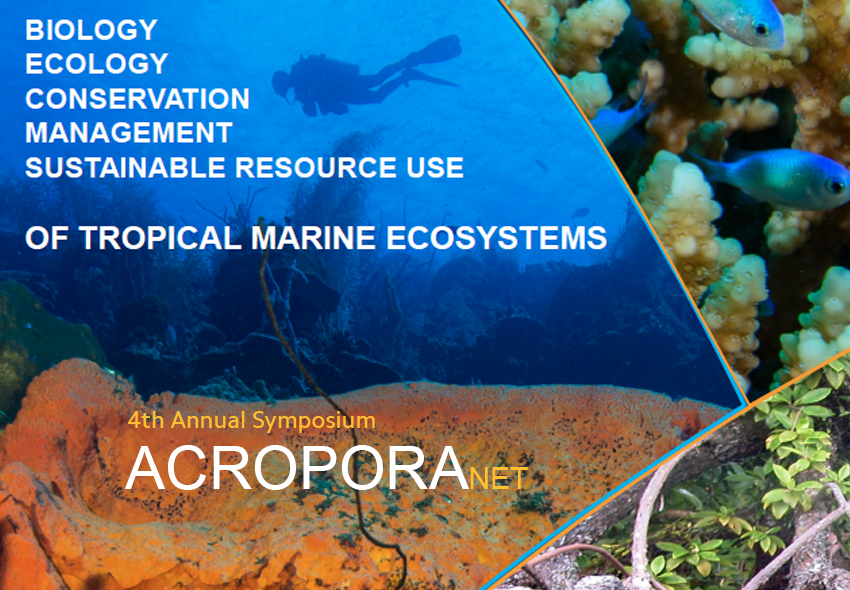 All you need to know